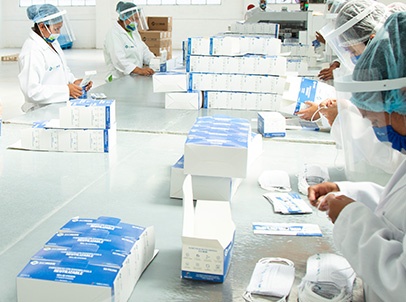 BIOMSK® was born with the purpose of providing the best protection to society, creating the only mask reusable for 10 days with active nanomolecule, capable of eliminating any pathogenic agent, being the best option on the market for its value-price-product.
It is manufactured within a healthy, safe environment; complying with all sanitary measures required by Health Organizations.
BIOMSK® is part of Grupo Providencia, a certified company with more than 60 years of experience in the development and commercialization of textile products of the highest quality.

FDA
OPERATOR NUMBER 10071706
REGISTRY NUMBER 3016829866